Clash of the titans 1998
Kerrang! X-Fest
Slayer and Sepultura supported by System Of A Down
Venue: London Astoria, London, England
Date: Thursday, November 26,1998

---

The evening is freezing. Yet that doesn't stop the fans from queuing across Astoria pushing their ways to the entry door. SOAD were already playing when we got in. Unfamiliar with their music, crowds were cheering and they seemed to enjoy it, very much! SOAD played the usual 1999 stale music, which is The West Coast Metal, or better known as New Wave Metal. I have never got into Korn-ite bands, but SOAD's music seems far away from being a mixture of hip hop music and metal.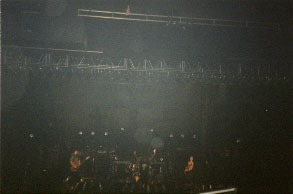 Down With The System..!!!
Crispy and deep abrupt riffs, shallow snares and popping bass, everything is typical, except for the vocals. Not exactly emotional metal similar to the likes of Deftones or Korn, but pretty exotic and Arabic, yes, you read that right, A.R.A.B.I.C! Very catchy riffs and vocals, and i'm pretty damn sure that they'll attract the existing New Wave Metal fans...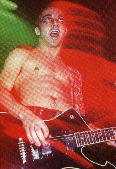 Nature creates freaks...
SOAD 1 Coal Chamber 0

Sepultura, on the other hand, are far from being melodic. Their stage set nearly as big as Slayer's! With Igor's weird drumkit sits proudly on the respective 'throne', highlighted 'against' logo background and some other extra tribal drums.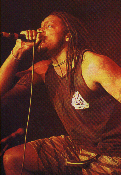 Mister Derrick GIANT Greene...
This is Derrick Greene's (that's the guy who replaced Max Cavalera, if you're living in antartica for the past few months!) first UK appearance with Sepultura.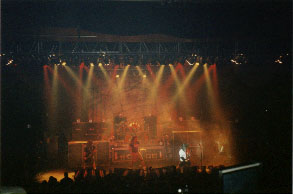 Along with loyal guitarist Andreas Kisser, bassist Paulo Pinto and drummer Igor Cavalera, they opened up with their new tunes with the likes of 'Against', 'Rumors' and 'Choke'. Greene's vocals fits in very well with the new tracks indeed. Amidst the still-getting-onto-music crowd, they unleashed old favourites 'Slave New World', 'Refuse/Resist', 'Arise', 'Inner Self' and finally, the mighty 'Troops of Doom'.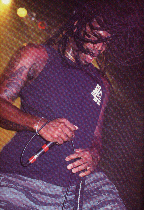 In the latter song, Greene joined as a second guitarist (Yes, Sepultura currently played with only ONE guitarist) by picking up a Black BC Rich Warlock fulfilling Sepultura's old materials need of a second guitarist!
Without Max, yes, they can survive. Max is out there now, doing his own work with his 'new' band Soulfly which is less metal than ever. Sepultura 1 Soulfly 0.
The heat is on. The long awaited Slayer. using the 'seasons in the abyss' crosses as backdrop, they stormed the stage with a 'new' track 'Bitter Piece' from 'Diabolus In Musica'. The drums play a major part here where the two guitars kick in later on. They did it perfectly! Tonight will be the witness of their deliverance of the newer tracks, compared to the absence of the new tracks during their Ozzfest 98 in Milton Keynes last summer.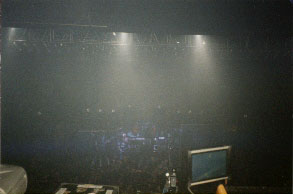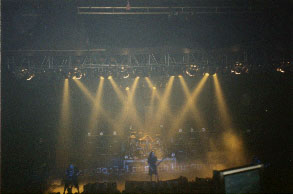 Although 'Diabolus ..' is nothing like 'South of Heaven', not even close to 'Reign In Blood', the album still possess the ultimate Slayer sound in it. They did tease the listener with the track opener 'Bitter Piece' making it sounds like a Machine Head's song, but hell no! This is Slayer's music we're dealing with. Kings of precision and speed. Very old tracks 'Die By The Sword' and 'Hell Awaits' followed before they unleashed their nail-biting speed of 'War Ensemble'. Another new track followed, and while the crowds looked with unfamiliar faces, Araya and the gang turned the aweness into familiariziness when they played 'South Of Heaven' before Bostaph cued for 'Raining Blood'.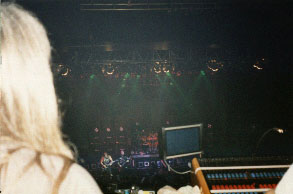 Two of the most familiar songs for the new fans, 'Dead Skin Mask' and 'Seasons In The Abyss' made the fans go slow and start enjoying the songs like a typical concert.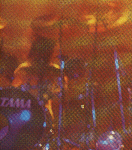 Bostaph, alone at the back, and dangerous!!!
Bostaph's drumming during the latter song was extremely versatile and powerful. When we thought nobody can compete with Dave Lombardo (That's Slayer former drummer, the guy who creates the most unique metal groove since the early 1980's and brought up the versatility of metal drumming to the extreme!), Bostaph is here to stay and by fulfilling Slayer's drummer position, he certainly deserves some respects!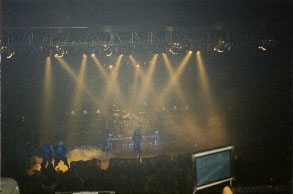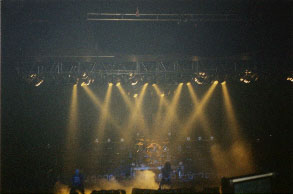 The Grand finale.. sees Slayer crushing the stage with their final set of malevolent, show-no-mercy songs 'Angel Of Death' and 'Chemical Warfare'. As brilliant as ever, 'Angel Of Death' has never grow old. As strong as in 1986 when the song was first unleashed in the legendary ultimate thrash metal album 'Reign In Blood'.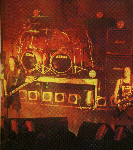 Araya and Hanneman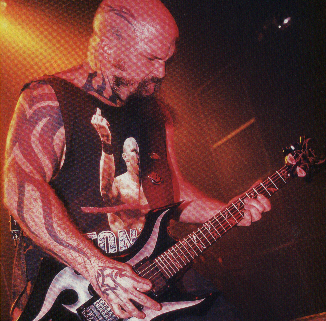 Kerry King, thrash metal riff-meister...
Step aside Metallica, and the Alternica fans, betraying your roots and gaining more 'geeky' fans don't mean that you're the biggest Metal band.
Metallica might have everything fame, wealth, stupidity and glam rock attitudes (apart from true form of thrash metal), but Slayer have always be the number one band of thrash metal, they fucking define it...!!!
Slayer 666 Metallica 0.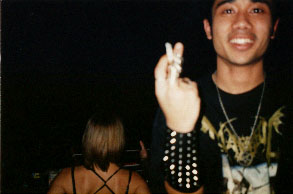 After another aftermath....
Slayer*****
Sepultura****
System Of A Down***1/2

---

This page has been raped for
times since August 15 1999..