131, Helmsley Road
Sandyford
Newscastle-Upon-Tyne NE2 1RE
United Kingdom


---
Welcome to the news section of RAHAB on line version originated from a so-called-freedom-of-speech country that will offers you the latest news( only for some beings, though.. ) that no other site in Malaysia (originally!) offers (The numbers of other sites is growing, good work !). This is strictly for those who're into metal music but however, other kind of music will also be considered as long as it is in the vein of darkness/brutality/extremity/perversion... I also will be reviewing Horror/Occult/Satanic movies, documentaries, etc. But most importantly, this will deals more with the dark path rather than normal daily life activities. Anyway.. anyone who shares the same interest may want to write... if not..who cares !
This page has been changed from Down-Top design to Top-Down design from July 9, 1997.

ABOUT RAHAB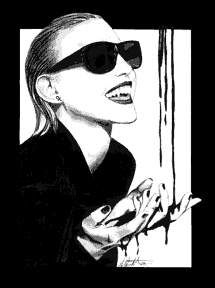 The fanzine has been released twice and the third one should be released sometimes in the year of 1997. The first issue ( The first masterpiece ) includes quite many interviews purely with Black Metal bands however I am not planning to re-release it unless the demand is high. The second issue follows on and spawned in the month of August 1996. This time RAHAB is professionally edited and printed with A4 in size. This second deliverance features morbid interviews, articles, tales on the occult mythological ABSU ( Usa ), ANCIENT RITES ( Bel ), NECROMANTIA( Gre ), EQUINOX ( Usa ), CRADLE OF FILTH ( UK ) plus some other Unholy band from the underworld. The third issue is planned to be out both normally and on-line. So, if anyone out there who wish to contact me no matter via e-mail or Snail mail, don't hesitate. Do it for the sake of our precious lifestyle and music..
Specialized and summarized for the follower of The Self-Chosen path....Spawned sometimes in September 1996


BLOOD IS THE LIFE !!!
---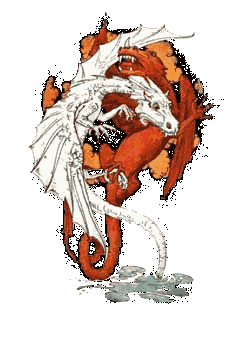 NEWS (NOV/DEC 1997)
#Yep... the reunited Black Sabbath gig is over.. full review is guaranteed...soon !!..and it might be compiled togethe with COF's upcoming gig !...watch out !!!
#There's a sneak preview for Metallica's film...Live In Fort Worth it's an edited version though.. anyway..ticket is free..only if you bought the album at Virgin's...heheheh...

#COF's fourth installment is planned to be released next year.. the date is however is planned to be on May eve, walpurgisnacht ( night where witches gathered, got it?), 1998.. title will be something old-fairytaled version... The cruelty and the beast...
Also..their full-length movie..( as METALLICA did )..should be released simultaneously with the album in 1998...title rumoured to be 'Once Upon Atrocity'..no synopsis yet...but the movie will be made in yellow-tone background colour..it's kinda Hammer-lookalike movie I presume...
#The name of the new keyboard player for Cradle Of Filth is confirmed... substituting the departing Damien, the man is Lector (as in Silence Of The Lamb's Hannibal) who have played in Anathema..plus some other bands.. with a classically trained skills..

The departing Damien, it's an amicable split.. -Dani.


#X-files fifth season premiere which is due this month on Sky 1 is delayed....no reason stated...and of course..Mulder is not DEAD!!!


#The Godzy-reunited BLACK SABBATH ( original line-up ! )is coming ( back ! )towards Birmingham this Dec 4 full support comes from FEAR FACTORY now known more as cyber metal godz... check out local B.O. for tickets..possible review soon...


click here for the original line-up pic...


#It is confirmed!!! CRADLE OF FILTH will be playing for the Kerrang! sponsored X-fest... supported by EXTREME NOISE TERROR and OPETH, on Dec 20, 1997 at London's Astoria 2...ticket priced at £8.50..review assured!!


#And again.... COF will be releasing their new materials in a single format... 'Lustmord And Wargasm' on the a-side and songs from the upcoming album on the b-side. Scheduled to be released in October and there is still no sign of 'em !..also they have found a new keyboard player...an ex-Anathema..


#DARK TRANQUILITY will be headlining the OSMOSE's World Domination Tour together with BEWITCHED, ENSLAVED and SWORDSMASTER. UK's venue Bradford Rio(Dec 3) and London's Astoria 2(Dec 4) will be the 2 lucky venue chosen ! DEMONIAC and DELLAMORTE will appear ONLY in Bradford's show....ticket priced at £7.50..sorry.. no review..


#ABYSOSS....yet another Swedish band emerge with Vampiric images.. 'Together We Summon The Dark' is out under Cacophonous.... This bands is no-good-pal to the UK's vampire-based band COF.. This is some of their words attack toward COF.."We don't have to play metal to attract girls..!".."We won't fight with them (COF).... We don't hit girls..We fuck them!!!" *Terrorizer Mag, Nov 97.

EAR/EYEFUCK PLAYLIST FOR THE MONTH

1. DEICIDE-CD-Serpents Of The Light****
2. DARK TRANQUILLITY-CD-The Mind's I****1/2
3. 13 CANDLES-CD-Angel Of The Mourning Silence**1/2
4. OLD MAN's CHILD-CD-The Pagan Prosperity****
5. MANOWAR-CD-Anthology****1/2
6. MORBID ANGEL-video-Rapture****
7. MANOWAR-video-Blow The Speakers**
8. MANOWAR-CD-Sign of the hammer***1/2
9. MORBID ANGEL-CD-Leading the rats (live)****
10.EMPEROR-CD-Anthems to the Welkins at Dusk****
11.ARCTURUS-CD-La Masquerade Infernale***1/2
12.IN FLAMES-CD-Whoracle****1/2
13.SODOM-2CD-The Black Years..the best of****1/2
14.THE OMEN TRILOGY-video-Remastered version****
15.VENOM-video-The Second Coming..live***1/2
Based on a full 5 [*] ratings

NEWS (AUG/SEPT 1997)
#Yessszzz..I'm back on track.. here's the local gig details in the this upcoming month....dubbed as All Rounder Slam, this 2-day gigs will be held at Fire Discotheque on the Malaysia's independence day ( Aug 31 and Sept 1). Will features the Sil-Khannaz, Aradia, Hayagriva, Silent Death and The Fallen. No need to elaborate more on the Sept 1 gig because I'm not feelin' into it ! ... another Penang gig will also be held is 'Nocturnal War Part 4' on Sept 7, under Key Pessa'kh which is going to be held RockWorld LaserTheque, Penang. And again...Hayagriva will be performing plus the long-lost Brain Dead, Castigate, Undead, Graveless, D.O.D and Mistik. Most of the band are regulars actually except for Castigate. The tickets ( which is also considered 'high' ) is valued at RM18 compared to the previous fest. What the heck.. suppose everything ( sound system, stage, etc ) should have been in a very good performance then.. and yet.. an upcoming gig from brothers in Singapore.. will features Impiety, Athotorgh, Vociferation Eternity and some other local bands.. the date is however not confirmed yet... soon..
#X-Files...X-Files..X-Files... 'Teliko' concentrates more on a lost tribe in Africa which 'accidentally' came to the States to fetch on some more 'things' from the African-American community and guess what.. to keep him 'black' ! Followed then is the most melacholic/sad ( boring, actually ) in the history of The X-Files... 'The Field Where I Died' sees where Mulder and Scully investigates on a 'David-Koresh'ian look-alike cult and his past-life lover emerges in the middle of the crisis. The storyline is so flat and absolutely has no climax ! However.. step aside 'Teliko' and 'T.F.W.I.D'... Sanguinarium lastly is putting back the story on the right track ! More on modern-day devil-worshippin' cult ... it's more like a good witch vs. bad witch. Strated on deaths of several patients during cosmetic surgery. All the surgeon, however, didn't manage to control themselves from stabbing the poor victim... the date of death however, coincides with the Withches' Sabbat, as the superstitious Mulder claims...some scary/terrific scene is when the 'more powerful' villain is floating on the air.. and the 'less powerful' vomits nails !.. Some scene did pass through the censorboard though... well at least..
#The Millenium, like usual, concentrates more on end-of-the-world-motivated killers. 'gehenna' sees Frank's partner who faced a personal problems and causes an unsolved case as the he kills the killer without any proof. The '522666' follows as a 'pervert' mad bomber who achieves his sexual gratification by anticipating an explosive scenery. he even ejaculates after seeing his victims killed and injured... quite funny... then 'kingdom come' refresh back Frank's memory on the same incident happened in past few years where deaths of several clergymen occured with the same modus-oprandi which is also.. in the other hand.. resembles a heretic ceremony fashioned-out of the Middle Ages.
NEWS..NEWS..NEWS..(JUN/JULY 1997)
#Death Is Just The Beginning#4 is as hot as 'goreng pisang' ! Featuring.. among my fave tracks, Amorphis, Darkseed ( Vocals is a little bit like Metallica (?) !!! Goth metal !! ), Left Hand Solutions ( Horror Music with female voices !!! ) and In Flames.
Also available locally now is EverEve+In Flames+Darkseed video ( 1-hour Live !! ), Beauty In Darkness video ( Minus My favourite Cradle Of Filth ! ).

#Demon Death, a title for an awesome documented testimony collected from the actual case histories. In detailed graphic and descriptions, revealing the shocking facts behind the depraved crimes of today's devil worshippers...

#Another real-exciting-mysterious-based-on-fact programme ( haven't realize before !), is Arthur C. Clarke's Mysterious Universe. Containing unexplainable mysteries throughout the entire region.. including asia !!!

#The X-Files fourth season and The Millenium (commencement episode) is finally restored to the Malaysia's TV2 and Metrovision. 'The List' (Third Season's) is the goriest episode ever manage to escape from the scissors of the CensorFuckinShip Board !!! No more fuckin' stupid censorship required !!!

#I haven't listen to NECROMANTIA's Ancient Pride yet but I did see a track titled same as MANOWAR's Each Dawn I Die. If it's the cover, then should be a good start to recreate the glory of the metal Kings !!!. Note that PAGAN RITES has already played 'Blood Of My Enemies' in their full-length debut and also not to forget that VOCIFERATION ETERNITY has also played live the same song.. ( Hail Batara !! )

#CRADLE OF FILTH has released their limited edition ( another one ! )coffin box CD set with another two bonus tracks, Slayer's Hell Awaits and Carmilla's Mask.They've completed the trilogy of their music.. and hoping they won't wimped out on their fourth release !!!

#GIGS..GIGS...GIGS...'a tribute to SEPULTURA' will be held in July 27, 1997 at the usual Fire Discotheque. Most of the side project bands of a 'bigger' band will be playing ie. Silent Death etc. Not quite sure 'bout the band's name yet but more details soon as the flyers is damn fuckin' limited !!! Also some news from the north informing that another gig will be held in Penang, Malaysia in August. Stay tune for the details..

#Visual/Audio Playlist for this month
1.Death Is Just The Beginning Part 4 - The Best from the previous three
2.Sometimes They Come Back ... Again - Stephen King's Adaptation
3.The X-Files' 'Herrenvolk' - Yet another season three's conclusion.. with excellent script-writing ever !
4.The Millenium - 'pilot' - The starting of new spawn of horror/mysticism series from the creator of The X-Files!!!
5.Demon Death - Book of entertaining horror with details on grisly murders, hardcore satanic rituals and serial killers.. refer to the section in main page for details...
6.Cannibal Holocaust - VCD - A terrorizing filmed adventure on the lost tribes in the Amazonian region !!! Full of real gory/obscene stuff !!!

#The Millenium haunts again the viewers with quite-the-same-modus-operandi-and-motive serial killers. So far, all the episodes demolished tales on end-of-millenium cult believer on how they heard/saw commands to save the world ! Perhaps the next episode would talk on the Heaven's Gate cult.. Firstly it's the modern-day Nostradamus who believes that he can save the world by killing.. and even his views on life aren't quite nice.. everyone is zombies.. then a secret underground japanese-cult-lookalike whom also believed to be recruiting the youths as a troop of saviours !

#The X-Files' 'home' tells more on a deserted family of three brothers who lived their life just like the way the animals lived. Also with superb strength that an 8 shots of bullets won't do any harm ! More sense of humour between the dynamic duo though this episode shows more suspense and the story plot is quite dark than usual.

---
NEWS and INFOS( Nov/Dec 1996 )
#AURORA BOREALIS interviews will be included soon. This American band ( Again !) confirmed to me that they played metal in the vein of Black/Death. So far they've released a promo CD eventhough I won't called it a promo coz it contain five tracks on Black Death Metal. They CD haven't arrive at my hand yet but I'm pretty damn sure it would sound like other Florida-based Death band and of course it was produced by the infamous Scott Burns.

#I've read Perkele zine #1 recently. Just worth checking out coz it contains some brutal and honest interviews with old-timer band such as MORBID ANGEL, NAPALM DEATH etc. This is a Finnish zine.
#Cradle Of Filth band members have spawned another supreme evil-based band. HECATE ENTHRONED is a three piece band devoured to give the same masterpiece of music mixture in the same way CRADLE OF FILTH has delivered.

#Malaysian band LANGSUIR( Usually they wrote it invertly...RIUSGNAL ) and VOCIFERATION ETERNITY has managed to deliver their own homepage. Contained are some lyrics that can't be obtained in the tape. The page is handled by Sam ( batara@pl.jaring.my ).
#The recent metal festival in Penang, Malaysia held on Jan 5 1997 is quite superb. HELOISA ( BRAIN-DEAD's spin-off ) played like what their name told us. Full of sad song ( Lyrically I mean ). HAYAGRIVA the Sanskrit-lyrically-based band perform some realistic atmosphere with keyboards and smoke. Their music is quite okay only the voice should not be too painful to be heard. LANGSUIR opens up with my favourite tracks ....My Oath For Thee and went on straight blowing and screaming like a party in hell ! And of course then came IMPIETY which could be said they played like no other Malaysian band. Completely a total desecrating musick of mayhem and sadism ( I'm looking forward to interview them actually ) And also ATHOTHORGH which opens the show with their style of old-school metal. The dissapearence of SIL-KHANNAZ is dissapointing. No reasons yet could be found on their absence eventhough their vocalist is there.
#Some sucks-letters are too stupid to be replied. I really hate replying to letters asking such stupid damn idiot questions. Don't tell me that I'm ripping you off coz if you're so ignorance about the scene, then go to other side of life and enjoy yourself !
#The Salem trial and jurisdictions on witches in the 16th century has been made into movies. Based on the infamous novel, THE CRUCIBLE brought you back to the story of the wickedly innocent and beautiful Abigail which is played by Winona Ryder.. This is a must to all followers/believers of magic and witchcraft. Let's see how TRUE is their story on witchraft...Now playing at some theatres in some countries.

#The X-Files fourth season looks to be giving up on myth-looking UFOs. Only some conspiracy within the government and some personal faith crisis of the dynamic duo. We'll surely have more on Satanic/Occult activities.

#Slaytanic Slaughter, a name chosen to be a gig as a tribute to SLAYER will be held on March 2 1997 at Fire Discotheque, KL, Malaysia. Among the local who would be performing are SILENT DEATH. VOCIFERATION ETERNITY, ARADIA ( Which Slayer song should be played by them do you think ? ) and NECROTIC CHAOS.

#Guess what ? The tee-shirt you're wearing might get you caught by the copsl. This is what happened to when a youth in UK who wears the already-known 'obscene' design of CRADLE OF FILTH's tees, and they and their manager are fighting in court for a more freedom in speech !!! So, try to get it before the whole world ban the shirt !!! However the 'obscene' design was only the one which features 'extraordinary' nuns and the one with the words JESUS IS A C**T.

#IMPIETY's mini album " Funeralight " has been released with companion from the ir brotherhood occult band AS-SAHAR features a full-length album entitled "Phenomistik". Impiety's line-up changed and so for their music...not quite really. AS-SAHAR, however manage to put more mystical Malay traditional elements into 'Phenomistik'. Side B features mostly new songs while side A mostly covers the released 'promo' in Storm Of Nebiula Compilations which have been re-vamped ! Overall both of the release is above and better than their previous...only one thing...no lyrics...huh !

Audio Playlists For This Month :
=====================
1. CRADLE OF FILTH : Dusk... And Her Embrace
2. HECATE ENTHRONED : Upon The Promethean Shores
3. ORPHANED LAND : El Norra Alilla
4. MANOWAR : Louder Than Hell
5. AS-SAHAR : Phenomistik

Audio Playlists For The Decade :
======================
1. CRADLE OF FILTH - all releases !!!
2. MANOWAR - all releases esp. 1980's.
3. MORBID ANGEL - Altars Of Madness & Blessed Are The Sick.
4. ROTTING CHRIST - Satanas Te Deum & Thy Mighty Contract.
5. THOU ART LORD - Eosforos.
6. SLAYER - All releases before Divine Intervention.
7. NOCTURNUS - The Key.
8. DEICIDE - all releases

Visual Playlists For The Decade :
=================================
1. Bram Stoker's Dracula - The story about the Count himself...
2. The Lost Boys - crically-acclaimed as modern/real life vampires !
3. Evil Dead - Gore/Sadist movie of evil incarnate !
4. From The Masters Of Nebulah Frost - IMMORTAL's dual artistic clip across the mountains of Norway !
5. The Highlander Part I - Stories on immortality all over the centuries.
6. Necronomicon - The Book Of The Dead

NEWS/INFOS/ARTICLES ( Jan/Feb 1997 )
# Songs to be sucked into thy blood by CRADLE OF FILTH..
Funeral In Carpathia ( Totally sad ! ), A Gothic Romance ( Goth/Fast/Metal.. Everything is gathered here....absolutely dark and goth ! ), Beauty Slept In Sodom ( Another creative art by this English band ! ) plus a rallying war speech by CRONOS..a total tribute to the B.M. veteran !! A SUPREME 3rd masterpiece from this Vampiric Evil based-band

#Death Is Just The Beginning Part 4 is out..with IN FLAMES, MESHUGGAH, PYOGENESIS, HYPOCRISY, DISMEMBER, BENEDICTION and also the Blackish Death Metal DISSECTION ( My fave ! ) plus more bands. I'm eager waiting for the video to be released..

#Also on the shoplist for this period is DARK TRANQUILLITY's MCD " Enter Suicidal Angels " ( Blackish Death Metal ), SENTENCED's " Down " CD, UNLEASHED's " Eastern Blood " CD, ROTTING CHRIST's digipak edition of " Triarchy .." with covers of KREATOR, MARDUK's " Glorification " MLP, THRONE OF AHAZ's " On Twilight Enthroned " CD, VENOM's " Live At Dynamo " CD plus video, you might obtain this one from NUCLEAR BLAST for DM 40 ( inc. postage and handling ), however ask first for the details..., SUMMONING's " Dol Guldur " CD ( Epic Black Metal ), ASPHYX's CD " Embrace The Death ", plus more ...soon..

#The world is concerned ( Seems to be .. ) with the spread of the occult...
In Bonn, Germany, under the cover of darkness, black clad figures slipped quietly between the tombstones of a Cologne cemetary before coming to a halt outside the mortuary. Then, like predicted, those mysterious intruders broke in, removed a coffin containing a woman's body ( Age is not stated ), and dragged it outside . They lit candles and held a black mass which culminated in the mutilation of the body with knives ( Of course, what else ! ) until it was no longer recognisable. And guess what ? That case made big headlines in Germany's mass market newspapers late last year ( 1996 ), and the sign and reminder that interest in the occult is alive and well in the 1990's. Coming up soon..link to Neo-Nazi's group, ancient Norse God ( Like what BURZUM's Varg Vikernes claims he's an Odinist ! ) and extreme activities done in the past few months..

#IMPIETY will be playing in this tribute to SLAYER on March 2 1997 with some locals as sessionist. The same gig in Ipoh which also coincidentally held on the same day remain unchanged. This kind of gig organisation shouldn't be given support at all as they're too ignorant to understand ! Never held a gig on a same day, or otherwise they're in war for profit !!! I shalt not care !!!

#Sil Khannaz "Gerbang Kayangan" is out. Featuring tales from the old Malay Mythic beliefs...and also a full Malay lyrics..never before released anywhere !!! I wonder if their overseas edition is translated to English !

#Regarding the stories on Vampire cult in Tavares, Florida. A 15-year-old girl is cleared from charges that she helped a vampire cult that allegedly murdered her parents. Both of her parents were slain in their Eustis, Florida, home on Nov 25 1996.

#Critically-acclaimed modern-day vampire cults movie " The Lost Boys " is on the air over HBO this month. Also on Discovery Channel, DIVINE MAGIC brought to us the documentary on magic/occult.

#Another 18-PA movie is on the air on HBO is "The Prophecy". Stories on how the angels turned rebellious and there's a war in heaven ! Nice special effects and smooth scripts.

NEWS (APRIL/MAY 1997)
#New programmes called "The Quest" and "Vampires" is aired via HBO. Mostly stories on behind-the-scene of our daily paranormal activities ie. dreams, some historical monuments research..the stories behind..ie haunted castles.., unsolved mystry cases.. lycanthrophy,vampirism etc.. However, the programme is sometimes interrupted by some stupid censors.. not to worry.. the important points remains untouched !

LATEST NEWS ON TOP !!!
This site will always be under construction...
Best viewed with Explorer or Navigator/Communicator version 3.0 and above..
---
---
This site is created by a deviated undead's soul and has been blessed for
times by dark mortals/immortals all over the universe......SALUTE !!!

This page was modified by Dr. Stein


* A sub-project under the sign of RAHAB. RAHAB was originally formed by Himi D.P. and Azril N.B. in 1993.
Sub-projects is planned..only time will tell..inc. self-planned Vampiric metal band!!


Sign My Guestbook View My Guestbook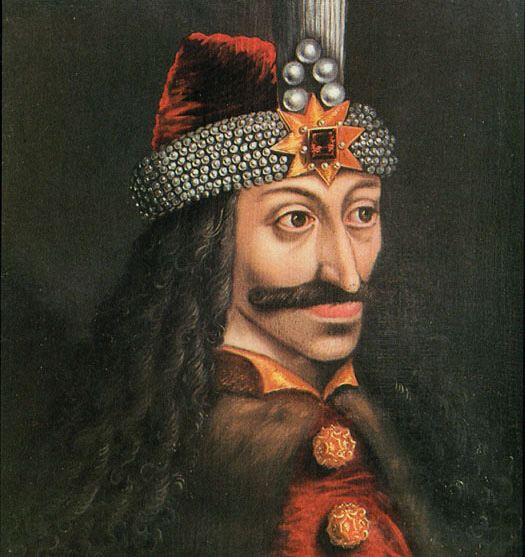 THE IMPALER HIMSELF...